| | |
| --- | --- |
| Posted on October 24, 2015 at 11:30 AM | |
Stress Recognition
We all want our dogs to have the highest quality of life and a major part of that should be helping reduce our dog's daily stress. Unfortunately there is no clear black and white diagram for you to follow. Sure there are plenty available illustrations of dog body language on the internet but none I have found to be accurate or helpful for clients. I viewed one recently that said if your dog's ears were back, sideways or forwards it was a signal of stress, so it seems unless you have clipped your dog's ears off it is stressed. The reality is it is all in context with the dog and its response.
There are obvious high end stress signs of whining, pacing, agitation, obsessive behaviours and reactivity but that is usually the result of a build-up of accumulated stress. To help identify a stress response look for shifts in the dog's body language, a variance if you will, combined with any change of intensity. So if the dog's ears have moved from back to forward I would consider this one sign they have become more alert they are actively listening. I would pair this with any other shifts in the body such as tension, posture, movement and eyes. Tail carriage can be a really good gauge of a dog's arousal and stress level. I have mentioned this to some people and they will say "his tail is always up when he is outside" my reply is think of your dog when they are casually walking around the house this should hopefully be calm, think how different the body language and movement is, now picture it. Compare that to your dog right now, think of the contrast.
A common term new clients occasionally use is unpredictable. Usually the dog will fall into two categories
The dog shows shifts in body language due to stress but the owners did not know how to recognise it
The dog is stuck living in a highly aroused state, already over stressed
 (please see http://www.pawsforwalkies.com/apps/blog/show/39515281-is-your-dog-an-adrenaline-junkie-)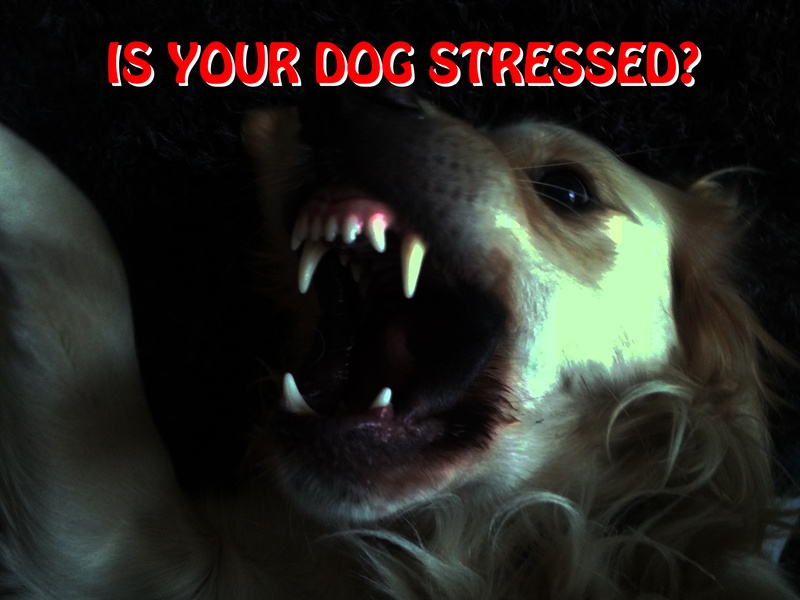 If anyone reading this has encountered high levels of stress within their own life wouldn't it be great if someone was there next to you and interrupted you in the first few seconds stopping the stress gaining momentum. That's what you can be for your dog, the person helping reduce stress and make sense of the world. I would implore that it is essential that you are aware of your own ability to emotional regulate yourself. In a previous blog I discuss emotional regulation (http://www.pawsforwalkies.com/apps/blog/show/43042727-emotional-regulation-perceived-love) If you neglect your own ability to deal with stress you may end up drowning in your own emotional responses failing to help your dog as effectively as possible.
Interrupters
Dogs can respond to many forms of communication that are widely used as interrupters in dog training verbal, visual, scent and sensation. I have found the most effective interrupters are verbal, visual and sensation. Through these ways of communicating we can provide our dogs with information that can help them.
Effective lead work can be constant source of communication with a dog and a clear way to interrupt stress. Likewise body language can also be used as an interrupter if taught properly to your dog. Successful interruptions are generally seen by a break of focus and ideally some form of attentiveness. You can now begin to mark these responses with a word building up verbal interrupter. A clicker can also be used for a clear and consistent noise. We can now start to help by using our interruption before the dog is overcome by stress.
Start to try and recognise unnecessary stress responses in your dogs. One of most common issues people have with their dog is pulling on the lead. The collective reason amongst the dogs I have worked with is the dog's arousal level before the walk. So many dogs associate high stress levels with the pre walk responding with an unnecessarily intensity to owners putting a jacket/shoes on, lifting the lead, putting the lead on, going to the door etc. Ideally we must interrupt the stress responses and reward or move forward with calm and attentive behaviour. Teaching a good bed or stay command whilst you work on these activities and periodically rewarding the stay can really help here. Working to reduce these stresses makes a huge difference to the dog's ability to respond to their handler and be attentive. Most people do not have the time to work on this as they take the dog for a walk so set aside some time for training.
Stress is factor of life, removing unnecessary stresses and reducing daily stress should be a goal for both you and your dog.
Video Link
Below is a link of the first few days of a dog I worked at the start of the year which has some text to help you identify some stress signs and you will see body language and verbal interrupters used also 
Derek Bryson
Paws for Walkies
Categories: None
/